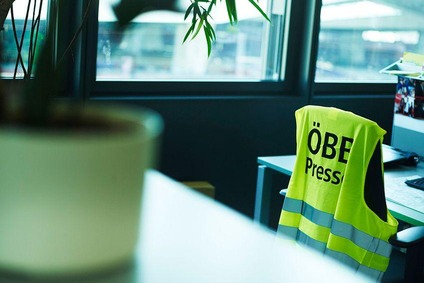 Open, fast and proactive communication
Communication with various stakeholders plays a crucial and significant role for the ÖBB Group. The reputation and image of the company, brands and service quality essentially depends on communication. Customers, employees, politicians, journalists, suppliers and other social multipliers are in a state of constant exchange and communication.
At ÖBB, corporate communications implies providing information externally and internally about all relevant issues of the company and entering into dialogue, with the aim to ensure a uniform image within the company and on the outside. Open, quick and proactive communication about everything that concerns ÖBB is the principle of our corporate communication.
The department covers customer relations management, external communication about the media, stakeholders and policies, as well as internal communication with our about 40,000 employees. Our communication tasks and responsibilities are based on constant review of our customer promises as well as optimisation of the quality of customer relations across the Group. Thus, importance of customer relations management is the top focus of the strategic corporate control in our company.