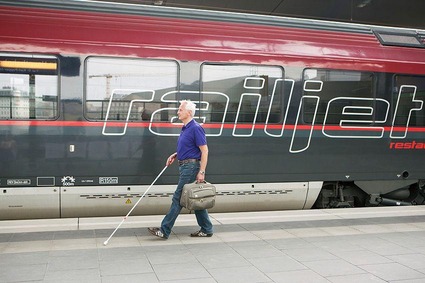 The relevant legal provisions have been enshrined in Austrian constitutional law since 9 July 1997. ÖBB attaches major importance to the concerns of disabled persons, senior citizens, and parents traveling with toddlers and perambulators. We have committed ourselves to introducing respective measures within the scope of our technical and commercial possibilities.
The issue of barrier-access to the rail system is coordinated by ÖBB-Holding AG. In close cooperation with the barrier-free access officers of the individual ÖBB companies, consistent measures are taken to consistently eliminate obstacles for disabled persons or persons with restricted mobility.
We focus our considerations on providing special training for train attendants and station staff, fare discounts (ÖBB Vorteilscard), technical aids facilitating access of the disabled to station facilities (such as lifts) and trains. Operated in short-distance service, both the "Talent" coach, the diesel railcar "Desiro" an the "Cityjet" each offer places for self-propelled wheelchairs, one toilet for the disabled, and wide low-floor access areas.
In long-distance service, 83 trains with coaches suitable for access by passengers in wheelchairs are operated every day. The number of coaches suitable for restricted-mobility passengers is continuously increased. In addition, 20 couchette coaches are adapted accordingly under our upgrading program.