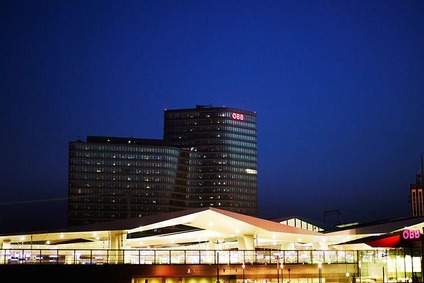 2004 marked a year of turnaround and new company startups. ÖBB-Holding AG was the first company of the new ÖBB Group to be established on 31 March 2004. Being responsible for strategic control, ÖBB-Holding AG was charged with split-off of the previous ÖBB business divisions for startup as new subsidiary companies and the definition of corporate bodies, interfaces, reporting systems, financing and objectives.
Preparing the uniform strategic framework of the new ÖBB Group with a view to capitalizing on all existing advantages and synergies was a major item on the agenda in 2004. Corporate directives, defining clear-cut and practicable rules for cooperation and coordination in line with the corporate object were elaborated and published throughout the Group. The ÖBB Group companies developed their individual corporate strategies, which were consolidated into a trendsetting Group strategy.
The new market and task-oriented companies of the ÖBB Group are controlled and coordinated by ÖBB-Holding AG. The supervisory boards of the individual stock corporations are involved in performing this task. At least 50% of the capital representatives on these supervisory boards are members of the Board of Management or Supervisory Board of ÖBB-Holding AG, which ensures uniform alignment of all corporate companies. This applies in particular to the interfaces between the corporate companies which are to be optimized by ÖBB-Holding AG.
For the Group-wide tasks of development, sustainability, international relations, corporate communications and provision of a barrier-free rail system for people with restricted mobility, ÖBB-Holding AG performs a coordinating task.